Ever been in a situation where you suddenly need to make a VRS call, only to find out that you're nowhere near your personal laptop or computer? Every Deaf person knows that feeling, far too often. That's why we launched ConvoLink, a web-based VRS platform that you can use VRS straight from Chrome or Firefox with any laptop or computer. All you need is any computer, internet connection, and link and you're ready to make VRS calls!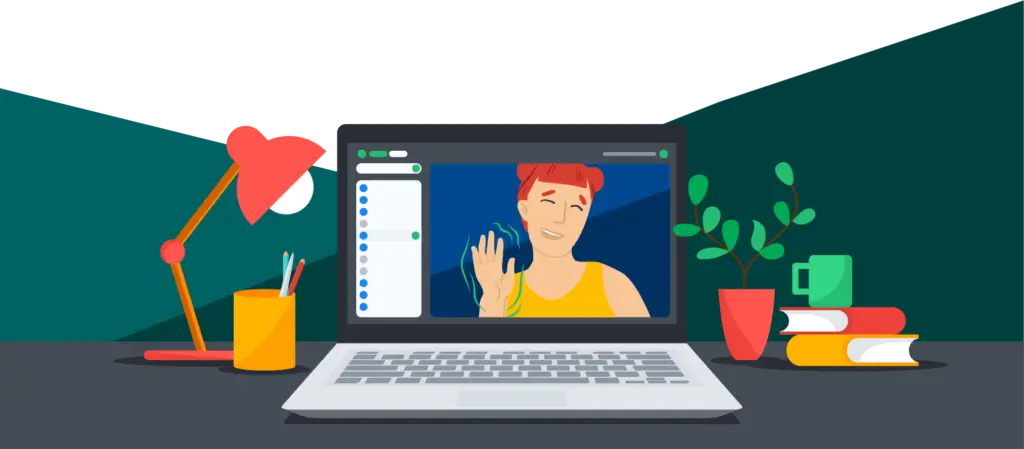 Features about ConvoLink that makes it stand out:
No downloads needed
Flashing call notifications
Adjustable screen size
Text chat
Quick switch
It's a nifty alternative when you need to use VRS, and we're committed to make ConvoLink compatible with devices. For a while, ConvoLink is an excellent alternative when you use any desktop-based web like MacOS or Windows. But now we're adding a new device that you can use with ConvoLink!
Introducing ConvoLink on Portal
We're proud to announce that ConvoLink works on some Meta Portals (also known as Facebook Portal)! This is yet another device that you can use to make web-based VRS calls anywhere and anytime.
Here's a step-by-step video guide you can use ConvoLink to make calls on your Portal.
Need more information? Check out our FAQs on ConvoLink + Portal. 
Interested in learning more about ConvoLink and why you should try using it now? Discover here now.
Maximize your communication experience with ConvoLink with this tip
Psst… did you know you can use Google Live Captions in your ConvoLink calls for enhanced communication experience? By enabling Google Live Captions in your calls, you can see captions pop up during your calls for maximum communication access.
Watch now to learn how you can enable Google Live Captions.
Want to experience the best VRS experience? Sign up with Convo now!