"I want to leave this Earth a better place than when I came to this world."
This was the theme when Jarrod Musano, the CEO of Convo, and Wayne Betts Jr., the Co-Founder and Chief Strategic Officer, held a livestream event where they recounted 2022 with Convo and talked about how conversations transform lives.
Here are some highlights from the event and why this is an exciting time for Convo and its customers.
Got a word?
What word would you use to describe 2022?
Jarrod picked the word "impact". It's the search for accessible communication in a way that feels authentic and that engineers the drive of conversations. Because Convo's committed to making conversations feel natural, ideas led to the current presence of Convo in five countries. At the beginning, Convo used to be U.S. only, but now this impact could happen anywhere, and we're committed to making it happen.
Wayne came up with "affirmation". We all need affirmations to help us move forward, and Wayne spoke about his experience before the COVID pandemic and the adjustment of life in the post-COVID era. Affirmations helped him stay grounded to the most important things in his life.
Seeing Convo grow and evolve with time is the ultimate affirmation that we're making a slow but gradual impact. This will lead to changing the society that has always been hearing-dominated as the largest Deaf-owned company in the world.
Accepting change
Several years ago before the COVID pandemic, Convo had call centers all over the nation and in Canada, which was a great way to support communities because people can share resources, socialize, and have conversations. Convo had no at-home program for interpreters. That was until the COVID pandemic came along, and now Convo has a smaller count of call centers but a stronger pool of interpreters working remotely. This helps build stronger relationships with local communities where Deaf people and interpreters live.
Sometimes changes happen gradually, sometimes they happen so fast, but it's all about accepting changes that lead to new ideas, strategies, and visions. As Jarrod mentioned in the livestream: "I think we've arrived at a level of maturity that we have been anticipating for a long time but now we are gaining clarity and vision, plans, where we're going, and that's what creates even greater excitement."
Going global
Convo set out to be a typical VRS company when it was established in 2009. With a lot of conversations in the company, Convo shifted gears and started to dream of globalization. Convo strongly believes that its values and mission can work anywhere in the dreams of creating space where Deaf and hard-of-hearing can have authentic conversations. Convo established presences in Canada, the United Kingdom, Australia, and South Africa, and they all have fantastic teams. However, as Jarrod put it, "… we've had a multitude of teams and they're all spread out and they're all working in their own silos. They had great interaction for themselves but there was no cohesiveness. Various teams were ahead, some were behind."
That was when the idea of creating a fully collaborative work environment where everyone can contribute as a global company emerged. This move leads to more inclusion, more transparency, more collaboration of ideas, and more sharing of resources to support the company anywhere.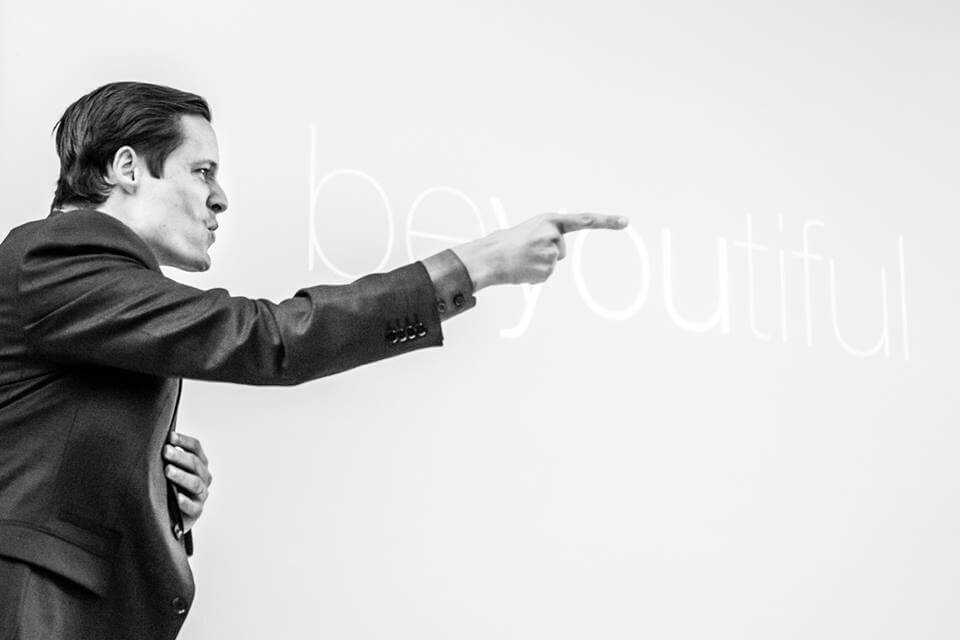 Reframing "conversations"
What does the name, Convo, really mean? It stands for conversations. Conversations are the breath of our pulse as a company. When conversations happen, humanity connects. People build relationships with each other.
Conversations come in all shapes, sizes, thoughts, and emotions. Good conversations, hard conversations, difficult conversations, heart-to-heart conversations – they share a common spirit where you get to express your thoughts and feelings by being who you are. Conversations make magic happen.
Here's what Wayne said about conversations: "It was about what defines the word conversations. What does that mean to us? When we originally started Convo in the United States, of course, it was all about how we can change the telephone conversation experience. How we can change the relationship between Deaf caller, interpreter, and hearing caller. Now, in 2023, that picture is much larger than just VRS or Virtual Remote Interpreting (VRI) services. We're getting back to the word that brought us together. Conversations, Convo, and bringing life to conversations."
Using urgency as motivation
Wayne talked about how he channeled urgency as a tool to help fuel his passion in working harder to make sure that the Deaf community doesn't get "left behind" as technology grows and develops. Everyday there's someone who's Deaf and they cannot talk with hearing people. Just thinking about these people who are struggling to have conversations inspires Convo to work harder in making sure that the technology aligns with the needs of the Deaf community. By making sure that accessibility is a priority in new developments in technology, we can push for more equity for everyone.
We understand what it's like not being able to express yourself authentically and naturally. That's the urgency that powers us to work together to create a better planet for everyone. After all, Convo stands for conversations. The foundation of Convo is built on conversations.
Conversations turn into stories. Stories help build relationships. Strong relationships lead to communities. Communities create the world a better place.
Let's work together to make Earth a better place for our future generations.