Convo has VRS solutions for students, parents, and teachers
Convo, the only Deaf-owned and fully FCC-certified Video Relay Service (VRS) provider, understands the unique needs of Deaf education. Quality education starts with language and access to communication. In today's ever-changing school environment—virtual or in-person—VRS is more important than ever to keep schools, teachers, and families safe, connected, and informed while they transition into a new style of learning.
Deaf children are the future of the Deaf community and Convo's commitment to Deaf education is unwavering, especially during this time of change. To ensure schools and Deaf students have full access to reliable communication and quality interpreting, Convo adapts their products and services to support the needs of schools, teachers, and families.
Most VRS solutions bind Deaf users and educators to hardware devices, only accessible in-office or at a desk, limiting VRS use and communication access. With many schools shifting to virtual or blended learning, video conferencing is essential for communication and keeping families informed. But it's not always Deaf-friendly, with ASL access – Convo, makes it accessible, free, and trusted.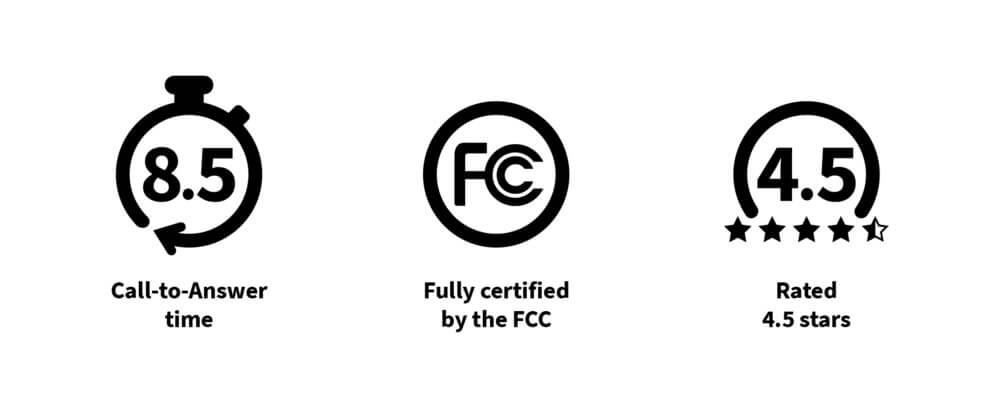 Convo VRS is 100% app-based and can be used on any preferred device giving Deaf callers the freedom and access to on-demand communication in school or at home. Trilingual interpreters for Spanish speakers are available with Convo's VRS Español. Convo's short call-to-answer times and trusted interpreters are the best in the industry, backed by 1:1 customer support. Additionally, our flexible VRS service easily connects a Convo interpreter to Zoom and other video conferencing platforms, making virtual meetings and conference calls accessible at no cost.
---

Convo for Schools
Blended learning environments bring new demands for teacher availability and virtual communication. Convo can customize VRS services and products to fit school and teacher needs, making communication on any device seamless, without the tech overload! 
Access VRS from any preferred device
Create a personalized video greeting with important out-of-office or back-to-school audio/text message
Connect staff or multi-site workplace with a custom internal directory 
Prioritize contacts and calls with preferred VRS and contact settings 
Connect with the Deaf Ecosystem for exposure to 800+ Deaf-owned businesses, schools, and professionals nationwide
Virtual Learning
With many schools shifting to virtual or blended learning, video conferencing is essential to keep families and students informed. But it's not always Deaf-friendly and ASL access can be limited. Convo makes it simple and free.
VIDEO: Did you know you can use Convo VRS with Zoom? 
Make Parent-Teacher and back to school meetings safe, accessible, and flexible by connecting a Convo Interpreter to your virtual meetings. All you need to do is share the Dial-In number with the Convo Interpreter to call into the meeting. Here's a quick how-to video: Convo VRS for virtual meetings.
IMPORTANT NOTE: Dial-in numbers have been disabled for free Zoom users. However, Zoom will enable dial-in numbers for Deaf users (with free Zoom accounts) who need to use VRS for their meetings. Please send a request to access@zoom.us to enable the dial-in feature.
Student Engagement
Convo is available 24/7 and compatible with any school-issued devices, giving students access to VRS and an on-demand interpreter to keep them productive and engaged. Expand their network with Convo's in-app Deaf Ecosystem Directory and our COVID19 health, safety, and educational resources.
Customized Solutions
VRI and additional VRS services are available upon request through sales@convorelay.com.
Any organizations seeking to provide equal access to its members are encouraged to contact Convo Communications.