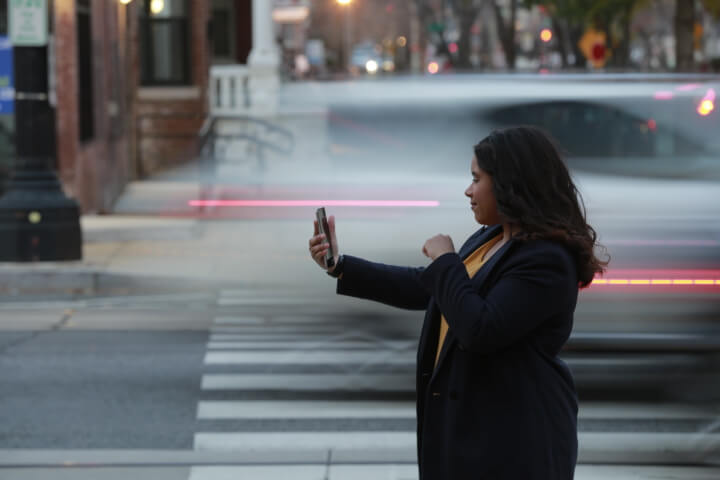 Am I eligible for VRS?
Here's a simple guide to determining if you're eligible for a VRS number.
Are you…
Deaf, Deafblind, Hard-of-hearing, or speech-disabled?

At least 13 years old?*

A United States resident?

Using sign language?
If you answered "yes" to all of these questions above, you're eligible to receive your VRS number!
*If you are under 13 years of age, you can still get a VRS number! You need permission from your parent(s) or guardian to register and use their residential address when registering.
Want to get your Convo #? Sign up now!
Hold on. Who pays for Video Relay Service? 
VRS is free to callers. The VRS providers are reimbursed for their costs from the Telecommunications Relay Service (TRS) Fund.
TRS Fund funds the Video Relay Service. The TRS Fund is funded through contributions by all providers of interstate telecommunications services. The Federal Communications Commission (FCC) sets a "contribution factor" to require providers to contribute to the TRS Fund annually. 
To learn more about FCC's rules and regulations, click here.
OK, that's good to know. Should I try Convo?
Absolutely! As a Deaf-owned and Deaf-run company, we get you. We know how important it is to have an exceptional VRS experience because we're Deaf like you. We understand what a quality VRS call is like – that's why we have only the best interpreters in the industry. Call ownership is something we treasure for every Deaf caller – you own your calls with us, no questions asked.
Read more on why Convo is perfect for you.
I'm convinced. I want my Convo # now!
Great! We're thrilled to become your VRS provider! Let's get you started here.
I have more questions.
Still unsure if you qualify for VRS? No worries, we got you covered! Email us at support@convorelay.com or call us at (510) 629-5622 for a conversation.