Sign-centric communication solutions that just feel right.
Convo understands the needs of Deaf professionals and knows workplace solutions aren't one-size-fits-all. Whether you're a Deaf professional or an employer seeking workplace communication solutions, Convo has transcended the status quo of accessible communications. This has been achieved by creating a more natural experience that gives Deaf individuals ownership of their communication style and stronger representation.
As the largest Deaf-owned business in the world, Convo offers services in six different languages across four countries. Our unique sign-centric solutions paired with our unmatched interpreting service have elevated the company as an industry leader.
Our customized bundle comes with a personalized automated message and curated tools to support your organization's communication needs.
Elevate your communication experience
Every workplace is unique. We'll sit down with you to strategize how to make the most out of your space for the ultimate communication workflow.
Please note that each solution is customized to fit the workplace's needs according to our assessment.
Get your organization's own automated greeting message, your way. We offer both voice and visual customization options for your Deaf and hearing callers.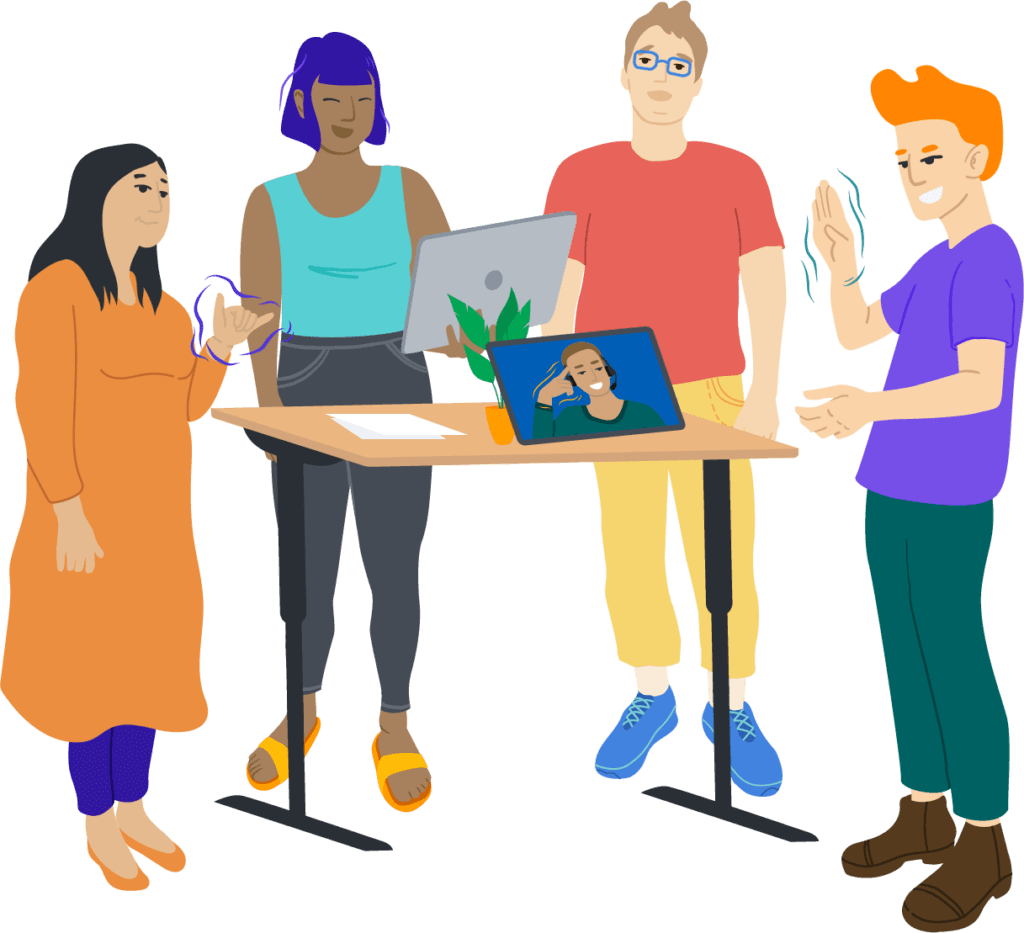 Convo Virtual Interpreting
Convo's Virtual Interpreting (VI) offers cost-effective accessibility to the workplace for people communicating in the same room while using video conferencing technology. This is offered in addition to Convo's Video Relay Service (VRS), a no-cost service providing access to telecommunications between Deaf and hearing callers who are in two different locations.
Convo's VI offers industry-best interpreters, ASL access on your organization's preferred platform while meeting ethnic and gender interpreter preferences. Learn more
Access a network of resources
Find and connect with each other easily. Our built-in directories are your communication tool.