Virtual Interpreting designed by you, for you.
Communication access you deserve.
Virtual, industry-best interpreters
ASL access on preferred platform
Cost covered by workplace
Try Convo Virtual Interpreting
Want to schedule an Interpreter?
"Studies show 59% of VRI customers aren't satisfied with the quality of their VRI service."
We're here to change that.
It's your right to feel confident, understood, and valued in every interaction you have, no matter what setting you're in. That's why we created Convo Virtual Interpreting (VI), so  you can have it all.
Experienced and Professional ASL Interpreting
Specialized for business, engineering, education, medical and healthcare, legal, trilingual settings, and more.
Accommodations designed to your preference with customized Virtual Interpreting services, covered by your workplace or professional services.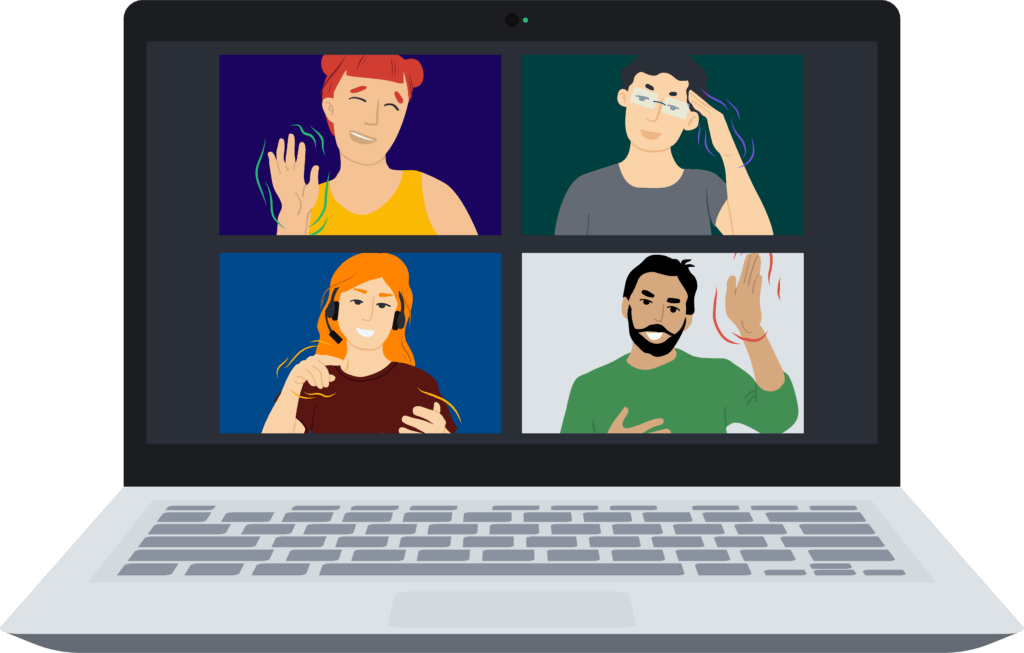 "I was very impressed with the entire process. I would look down at my notes, and then hear a new voice interpreting and look up to see the interpreters switched – their transition was flawless everytime. They did a great job!"
Ready to design your Virtual Interpreting service?